Here is an interesting innovation from communications agency, Eulogy. Last year the company announced its Elevator accelerator competition for startups with the winner securing over £30k of consultancy.
The results have just been announced for this year's competition with Ripple Energy, a clean energy ownership platform enabling homes and businesses to part-own large-scale wind and solar farms taking top spot. Ripple says its offering has the twin benefit of the customer directly funding renewable energy while also getting cheaper power. That and the brag that they own part shares in a wind farm.
Ripple apparently impressed the judges, which included representatives from Forbes Ignite and Tech Nation, with its innovative and disruptive mode
Eulogy describes Elevator as 'an annual competition enabling early-stage ventures to pitch for pro bono communications support, designed to move them from start-up to scale-up, whilst accelerating solutions to some of humanity's greatest challenges.'
The competition focus for 2021 was on early-stage technology companies spearheading the green economy and contributing to the 'build back greener' UK Government initiative.
Sarah Merrick, CEO, Ripple Energy, said: "We want the world to know about Ripple and with Eulogy's help we can make it happen. We're absolutely thrilled to have won the Elevator 2021 competition."
The remaining four finalists, Furthr, Bide, ECODISCO and EcoTech Visions, each receive Eulogy's bespoke Clarity service, a strategic consultancy workshop, which helps businesses identify a communications roadmap to growth.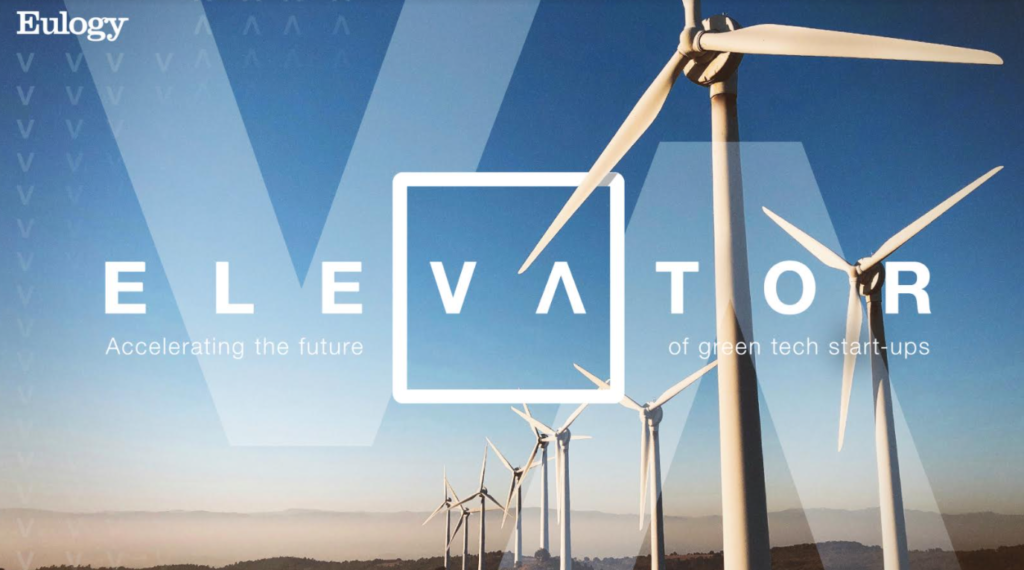 Furthr:

Its mission is to make the act of saving the planet wholly relatable and engaging through the creation of a monthly carbon offset subscription service tracking individuals' carbon offset in relatable terms.

Bide:

Through its innovative manufacturing platform, bide produces environmentally sound consumer services with the goal of simplifying the process of converting daily life into more sustainable behaviours.

ECODISCO:

A sustainable nightlife consultancy, ECODISCO is motivated to support the long-term resilience of the nightlife economy by encouraging bars, clubs and venues to transition to sustainable and resilient habits.

EcoTech Visions:

A B2B e-commerce platform for buyers and sellers to ethically source products and last mile delivery.
Will Miller, Marketing Director, Tech Nation, comments: "Tech Nation has a strong commitment to supporting ambitious entrepreneurs driving environmental and sustainable change. All of this year's Elevator finalists were impressive and I look forward to seeing each one drive impact in the years to come, particularly at a time when green solutions are so critical to our future."
Will Thompson, Chief Strategy Officer, Forbes Ignite, adds: "Eulogy's Elevator competition is a great initiative, and it was an honour to meet the amazing finalists, all of which demonstrated remarkable ingenuity and promise. I am lucky enough to meet many disruptive companies as part of our social innovation work at Forbes Ignite and I can see the entrepreneurs behind these companies making a real difference in the world. I congratulate them all and look forward to supporting the winner through our community."
Elisabeth Field, CEO, Eulogy, said; "We saw a huge level of talent and innovative thinking from this years' Elevator applicants. At a time in which the climate crisis is front and centre, it was inspiring to hear from these five businesses who are all striving to make a real and impactful change on the world. As a business, we're looking forward to working with Ripple Energy and supporting the finalists in their bid to drive positive change for a greener future."