For many 2020 was the year of the cycle – the time they resurrected their old pushbike from the shed and notched up the miles during lockdown. For others cycling became their preferred method of commuting, their move driven by fears of catching Covid19 on public transport.
Across the globe, cities have responded with a wave of new cycling initiatives designed to get citizens into active transport. And in the UK the government earmarked £2 bn to encourage cycling and walking.
The lesser told story though is that for many of those who have been inspired to get onto two wheels buying a new bike is not that easy. At one point in the summer cycling stores in the UK were suggesting that there was a six-month waiting list for new bikes.
It is no wonder that sales of used bikes on eBay, Gumtree, Facebook, Shpock and others have been booming.
The way in which demand overtook supply has been reflected in the recently published annual report of Shimano. The Japanese company is one of the biggest bike component makers in the world and many bikes both high and low end sports its gear and brake systems.
The reports confirms that Shimano's 2020 net sales came in at JPY 297,777 million (€ 2,324 million); up 2.7% on the previous year, and company's operating income upped 18.4% to JPY 68,494 million (€ 535 million).
Yet it also reflects shortages in both European and North American markets as demand rose and supply chain issues – mainly the result of the Covid19 pandemic – impacted distribution
 "Cycling gained attention as an easy form of recreation and exercise, as well as a mode of transportation with a lower risk of infection, leading to an increase in demand for bicycles on a global scale.This led to an inability to keep up supply with the strong demand."
The big question for Shimano, and indeed bike makers across the globe is whether this will be repeated in 2021?
The report does state that Shimano is expecting a continued interest in outdoor leisure activities which avoid close contacts and crowds.
 In a recent interview Shimano Europe president Marc van Rooij stated that, "the impact on disturbed supplies for Shimano components of this Covid19 driven market situation will not be over this year."
Bike dealers are also experiencing supply issues. Enigma Bicycle Works managing director Jim Walker told Cycle Weekly in December 2020 that in the summer :"We sold everything we had, which then raised all sorts of challenges. But we managed to cope and we've had a very strong year, like everyone in the business."
"Product shortages have been a major issue. Particularly the last couple of months. You add into that port delays. For the last few months we've had tens of thousands of pounds worth of bikes that we haven't been able to complete because we've been waiting for a seatpost or a saddle or whatever and that's been hugely frustrating."
In the UK, supply chain issues have been impacted by Brexit too, or at least the confusion as to what the new rules are. Sales of imported used bikes and frames from Europe to the UK have slowed after the new rules meant that taxes and customs duties could add a further 30% to the cost of the items.
This is all impacting on prices too with the Bicycle Association suggesting a staggering 26 per cent hike in the average price of bikes sold in the UK compared with the same period in 2019. It looks like the used bike boom will be back for an encore this spring.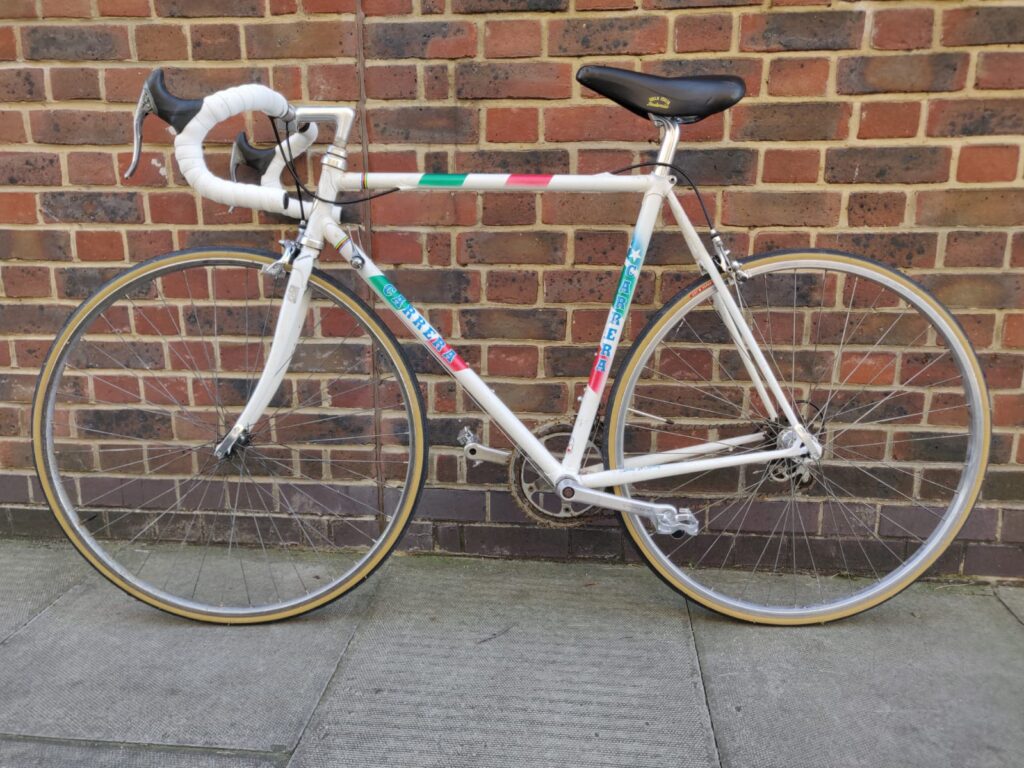 Photo by John-Mark Smith from Pexels